A group of luxury brands—including the likes of Saint Laurent, Gucci and Balenciaga—are suing Alibaba Group Holding Ltd, owners of the widely popular Alibaba.com. The brands are accusing the online retailer of promoting knockoff goods, which is damaging the brands' reputations and sales, reports Business of Fashion.
While consumers are often quick to shrug off selling bootleg goods as a victimless crime, counterfeit products may cost the global economy up to $250 billion a year, according to estimates from the Organization for Economic Co-operation and Development. It should come as no surprise that luxury items are the most counterfeited products because they're more valuable. Last year, USA Today reported that handbags and wallets were the most counterfeited products in the USA, with jewelry and sneakers not too far behind.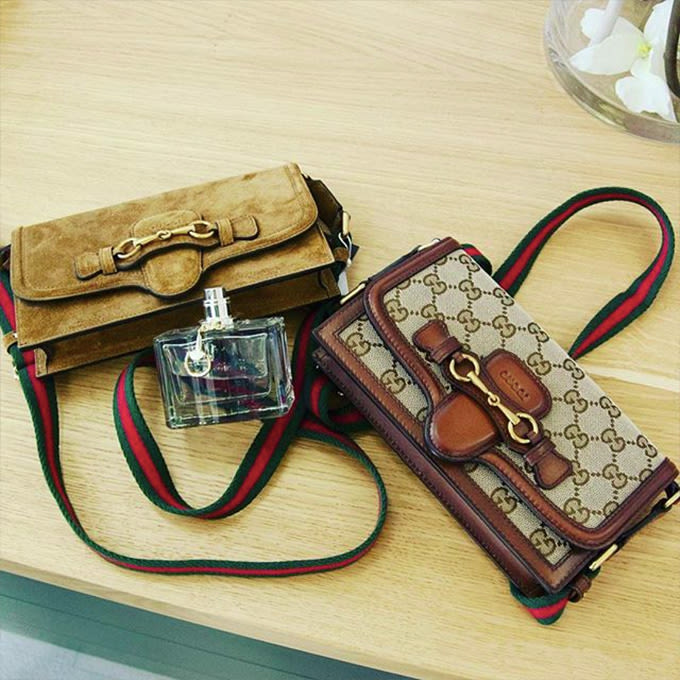 One standout example from the lawsuit is an alleged knockoff version of a $795 Gucci bag that was being sold as a "high quality leather" tote bag at the measly price of $2 to $5. The massive lawsuit, which was filed on behalf of brands by their parent company Kering, is aiming to halt counterfeit sales, and is seeking triple and punitive damages.
Despite the hefty lawsuit being directed at his company, Alibaba founder Jack Ma isn't going down without a fight. He went as far to tell Forbes that "I would (rather) lose the case, lose the money" than settle. "But we would gain our dignity and respect." While this stance is likely not the best business move, you have to admire his courage.